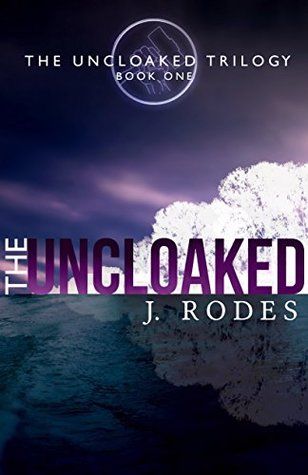 Summary:
No one stirred in the area—people stayed in their little hovels. Hiding, most likely. From the cold, the helplessness. Maybe from the Party. Staying out of sight, like cockroaches.
I am not a cockroach.
"Apathy is the illness of the overprivileged…" Words laced with fear—and maybe a hint of prophecy. His father's words. Words Braxton would prefer to ignore.
Braxton Luther is sixteen when the Progressive Reform Party takes over the government. It can't be that bad. So they don't want religion in government—that's constitutional. He can't understand his church's hypersensitive reaction or his father's cryptic warning to stand against the Party's ultimatums.
But after living under the new government for a year, Braxton faces a choice—conform to the demands of the ungodded in order to protect his best friend, Eliza, or defy the system and go into hiding, ensuring a life of misery. Still certain that life will settle back into normalcy in the near future, Braxton chooses compliance.
Then the killings begin, and the threat to Eliza becomes darker than Braxton had ever imagined. Reality finally sinks in.
Apathy is no longer a choice.
***PG-13 material. Though this book is Christian Fiction, there are dark (but not graphic) scenes that some readers my find disturbing.
When the Progressive Reform Party's candidate Kasen Asend wins the latest presidential election, Braxton Luthor doesn't see what the big deal is or why his preacher father has been warning everybody about the dangers of his agenda. Braxton just knows that, like with every other new presidency in the history of the nation, nothing will change and the big campaign promises will never see the light of day. Oh man... was he ever wrong! What follows is a terrifyingly realistic picture of what the future of our country could one day become and a look at when apathy becomes second nature and what danger that can bring.
The Uncloaked is a book that really makes you stop and think. It's something I hope everyone will read because it's so relevant to the world we're living in right now. There were times when I'd want to shake Braxton and tell him to wake up and pay attention to what was happening... how could he not see where everything was leading? But then I stopped for a minute and thought about it... I could see myself in him, in his disbelief. I've been guilty (as has probably almost everyone at one time or another) of seeing/hearing something seemingly outrageous about the way the world is headed and not believing things could ever get that bad or go that far. But sometimes, small things, that we overlook or ignore, can eventually lead to big changes that we feel come out of nowhere because we didn't take it seriously enough. This book also had me wondering if I'd be brave enough to stand against what's wrong even when facing dire consequences for not going along with the so-called status quo. I'm probably not making any sense and am completely botching what I'm trying to say, but this book has really struck a chord with me.
I don't think I can adequately express how much I absolutely loved The Uncloaked. It was a really fantastic dystopia, one of the best I've ever read. It wasn't a nice, sweet read. It had dark moments and made me do some of my own soul searching. It made me look at the world today in a new way and made me take a hard look at the path we could be headed towards. It made me realize that apathy and complacency are their own forms of evil. I'm so ready for the sequel; it can't come out soon enough! I can't recommend this book highly enough! Seriously... everyone should read it!
I received a complimentary e-ARC from the author and voluntarily reviewed it. All thoughts and comments are my own honest opinion.
For more information on this author, go to her website
here
.