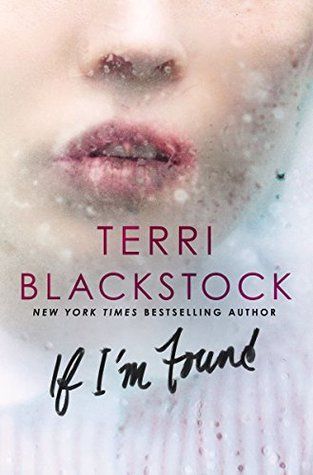 In this riveting sequel to the USA TODAY bestseller If I Run, evil lurks, drawing Casey out of the shadows . . . but there is light shining in the darkness.

Casey Cox is still on the run, fleeing prosecution for a murder she didn't commit. Dylan Roberts—her most relentless pursuer—is still on her trail, but his secret emails insist he knows the truth and wants to help her. He's let her escape before when he had her in his grasp, but trust doesn't come easily.

As Casey works to collect evidence about the real murderers, she stumbles on another unbearable injustice: an abused child and a suicidal man who's also been falsely accused. Casey risks her own safety to right this wrong and protect the little girl from her tormenters. But doing so is risky and may result in her capture—and if she's captured, she has no doubt she'll be murdered before she ever steps foot in a jail cell.


With the way If I Run ended, it's sequel, If I'm Found, has been one of my most anticipated reads of 2017. It starts off almost immediately where book one stopped and switches POV between Casey, Dylan, and occasionally Keegan. I'd definitely recommend reading If I Run first to better understand everything that goes on in this book.
Casey's still on the run after being wrongfully accused of brutally murdering her best friend. I really admired her courage to stand up and do what's right for people around her (and even strangers), even though it put her at risk of exposure. I, also, really enjoyed watching her faith grow stronger.
And then there's Dylan. I don't know what to say that won't sound like gushing, lol. He's just such a great guy and I thought Blackstock did a really good job at realistically portraying a person suffering from PTSD.
If I'm Found was a super action-packed novel filled with so many twists and turns that had me glued to the pages, reading as fast as I could. There were even a couple of times when I had to set my kindle down and take a breath or two because things got so stressful. I highly recommend this to anyone who enjoys edge-of-your-seat suspense. I'm super eager for the next book!
Other books in this series:
To learn more about this author, visit her website
here
.